Corporate Law
Hiring the right lawyer should be as much a matter of helping your business avoid risk as finding the best attorney to try your case. At The Law Office of Mark Smith we have the right lawyer.
Mark has a blend of skills and experience which set him apart from most lawyers. His experience as a plaintiff's attorney early in his career gives him the experience in analyzing areas successful litigants will exploit if litigation comes. And, he has served as longtime general counsel for a mid-size business, giving him the continued experience with a broad range of legal issues businesses face.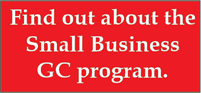 As a small business owner himself, Mark has unique insight into the challenges and cash flow issues entrepreneurs have in the early stages of their business. Through his Small Business GC program, he has developed a cost-conscious approach to helping small businesses avoid legal risks with their formation and governance agreements and to provide them with on-going, quality legal advice for their business needs.
Governance
Board of Directors
Corporate Minutes
Mergers and Acquisitions
Employment Contracts
Executive Agreements
Non-compete Agreements
Independent Contractor Agreements
General Contracts