Mark has represented individuals seeking to have their rights protected and businesses who are looking to defend against questionable or downright frivolous employment law claims. If you have employment related claims and need an attorney you can trust, contact Mark.
HR Issues
Hiring employees is an exciting time in the growth of any business. Expanding your workforce means you're doing something right and people want you to do more of it.
On the other hand, having employees is one of the greatest sources of liability for any business. Depending on how many employees you have, the following list of laws likely apply:
FLSA
ADA
Title VII of the Civil Rights Act of 1964
PPACA (Obamacare)
OSHA
ERISA
Texas Payday Act
These laws only scratch the surface of all of the federal, state, and local laws which affect businesses. Many laws impose different standards in different industries. Having an attorney to guide you through compliance with all of the statutes, regulations, and rules applicable to your business helps you avoid unnecessary risk.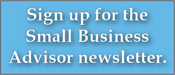 In addition to his robust business background, Mark has attained an additional certification as a Senior Professional in Human Resources (SPHR) through the Society of Human Resources Management. This focus on employment related issues can prove extremely valuable to your business when it encounters human resources related questions. Call today to have Mark review your current policies or for a free consultation on how he can help your business avoid employment risks.
An Ounce of Prevention …
Most often for businesses, it is better to cure those employment related ills before they reach the litigation stage. Let Mark review your hiring practices, policies and procedures, and job descriptions so any potential pitfalls can be revealed early and corrected. Courtrooms are lovely places for judges, but can be quite uncomfortable for businesses staring down a discrimination lawsuit.
You can also sign up to receive Mark's quarterly Small Business Advisor newsletter which covers many employment related legal issues. You can also browse past issues here.